His way of playing very elegant and aristocratic
(A Bellisario, Il Cittadino) is expressed by touch loaded with great strength of communication and interpretation, with a sound which is not only clear and cristal but which reveals to be equally rich in colours and shades quite unthinkable (R. Zanobini, La Provincia di Lecco): that is a sure sign of artistic communication (Jeffrey James, www.jamesarts.com), a soloist of great character (Stefano Ragni, Il giornale dell'Umbria), a musician with class who keeps in the background to leave space for the music, who does not need to add more to draw out all the slight variations in the score or in the musical shape (Steve Bergeron, La tribune de Sherbrooke)..

After a classical maturité obtained at the Lycée Berchet in Milan, a diploma with distinction at the Academy in the same town and the participation in many master-classes in Italy, Germany, England and the USA (given by well known performers like Paul Badura-Skoda, Lazar Berman, Vitaly Margulis, Bruno Canino and Aldo Ciccolini) Adalberto Maria Riva obtained his Virtuosity in 2001 at the Conservatoire de Lausanne. Adalberto Maria Riva has played as soloist for the International festival of Bergamo, Brescia and for the Mozarteum in Salzburg.

He has also performed many times with the Timisoara Philarmonic in Romania under the direction of Jean François Antonioli and with the orchestras Angelicum, Pomeriggi Musicali and Milano Classica in Milan, under the direction of Daniel Gatti, Enrique Mazzola, Massimiliano Caldi and Hiroaki Masuda. He has given recitals in Spain, England, Russia, Hungary, Croatia, Germany, Poland, Malta and Montecarlo. Amongst his most recent engagements let us mention his participation in the Settimane Musicali in Lugano, at the Schubertiade of Espace 2, (the next will be in September 2011 in Porrentruy), the 49th edition of the Barga Festival in Tuscany, and two tours in America.
His repertory develops from Bach to contemporary, a line that Adalberto Maria Riva presents in a cycle of concert-conferences applied to the history and pianistic literature in a number of cultural and musical institutions in Switzerland (Geneva Conservatory, Hindemith Foundation in Blonay, Centre Pro-Natura at Champ-pittet in Yverdon), in Italy like Icimus in Schio, Circolo culturale il Castello in La Spezia and in different libraries and associations in the north of Lombardy where he lives. He also collaborates with the creation and direction of theatrical presentations to which necessitate support for both music and text.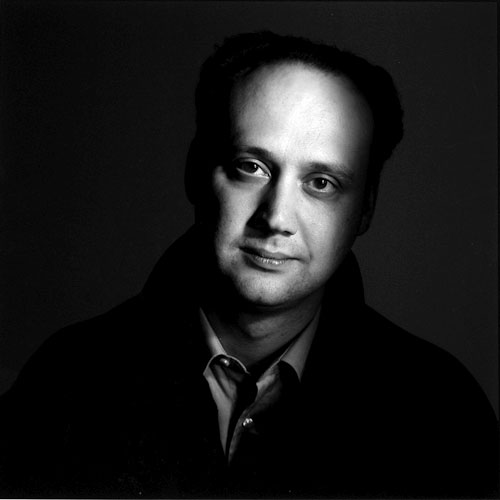 Photo Renato Grignaschi
After teaching for a number of years in different music schools (Ecole Croqu'notes in Versoix Switzerland), at the moment he is accompanying pianist at the Conservatoire Guido Cantelli in Novara where he is completing his thesis on the transcriptions for piano by Adolfo Fumagalli. For the occasion of the 150th anniversary of the death composer-pianist he has recorded a CD and has organised a round-table with the collaboration of the comune of Inzago, birth town of Fumagalli. An event which has seen the participation of Maestro Ettore Borri , specialist of Italian music and of Professor Quirino Principe, the well known musicologist.

Adalberto Maria Riva is also co-founder and artistic director of Momenti Musicali, a cultural association which presented , in 2007, its first agenda of concerts

He had also recorded several Cd also radio programmed particularly for the RSR Espace 2, Radio Classica and Radio Canada.