Adalberto Maria Riva had been studying at the Milan Conservatoire of Music and obtained his Virtuosité in 2001 in the class of Dag Achatz at the Lausanne Conservatoire. Winner of several national and international prizes, he received in 2008 a special mention at the International Competition of Music IBLA Grand Prize. A distinction which allows him to undertake a tour in the USA in April 2009 with a concert in Carnegie Hall, New York. In 2018 he graduated with a Master in Music Pedagogy at the Lugano Conservatoire (Switzerland).
Riva is a fantastic pianist (American Record Guide) , his way of playing very elegant and aristocratic (A Bellisario, Il Cittadino) is expressed by touch loaded with great strength of communication and interpretation, with a sound which is not only clear and cristal but which reveals to be equally rich in colours and shades quite unthinkable (R. Zanobini, La Provincia di Lecco): He is a soloist of great character (Stefano Ragni, Il giornale dell'Umbria), a musician with class who keeps in the background to leave space for the music, who does not need to add more to draw out all the slight variations in the score or in the musical shape (Steve Bergeron, La tribune de Sherbrooke).
Adalberto Maria Riva has given recitals in Italy, Spain, Russia, Hungary, Germany, Poland, Malta and North America with four tours. His repertory develops from Bach to contemporary, a line that Adalberto Maria Riva presents in a cycle of concert-conferences applied to the history and pianistic literature especially in Italy and French Switzerland.
.
Very fond of musical discoveries about forgotten composers, he dedicated a recording and his thesis to Adolfo Fumagalli (1828-1856), Italian composer and virtuoso pianist of the XIX century. Other recordings, about Swiss, Austrian and women romantic composers, were published in 2013-16 by VDE-Gallo, Cascavelle and Toccata Classics, with very good reviews worldwide (American Record Guide, the Guardian, Gramophone, Deutsche Presse, Revue Musicale Suisse, Suonare News); in 2015 he achieved the complete recording of Aloys Fornerod's piano works (1890 - 1965) for the Swiss Radio and in 2019 a new CD about Jaques-Dalcroze's piano works was released in world première.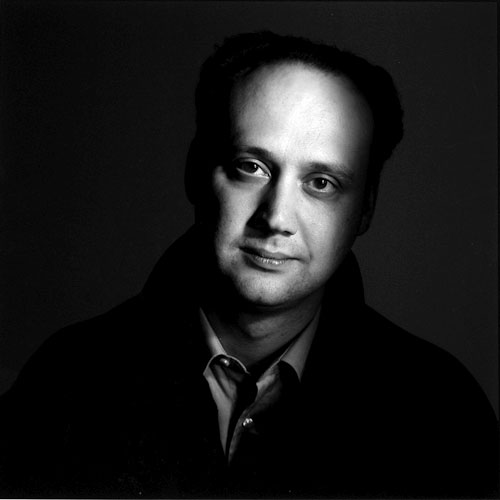 Photo Renato Grignaschi
Adalberto Maria Riva is co-founder and artistic director of Momenti Musicali and Harmonia Helvetica, two cultural associations promoting classical music in Italy and Switzerland, he had been teaching at the "Giuseppe Verdi" Conservatoire in Milan.
He had recorded several CDs also radio programmes particularly for the Swiss radio RSR Espace 2, Italian RAI Radio Tre, Radio Classica and Radio Canada.